How did we get to be the business we are today? Take a stroll through the key moments in our history over the last 20 years.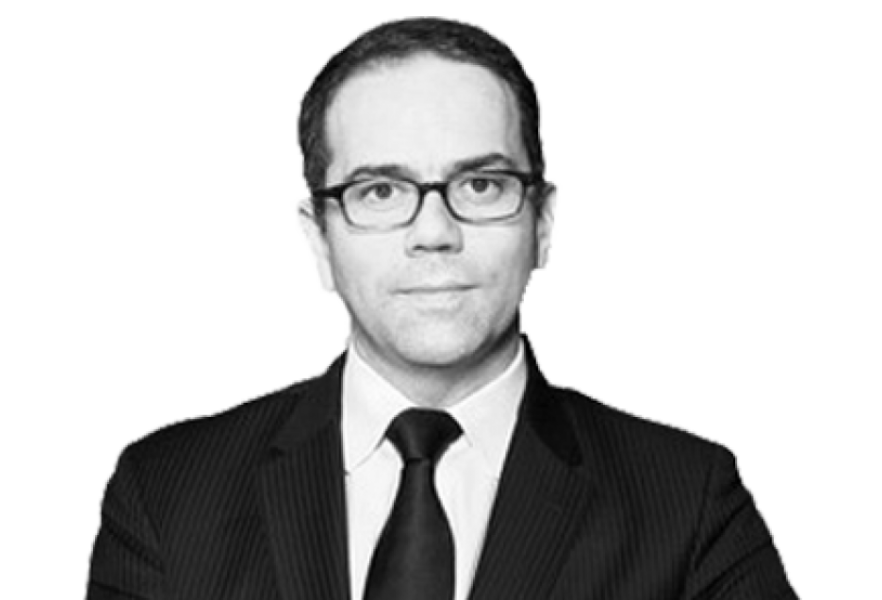 Vincent Prabis appointed Managing Principal for Hiscox ILS
People
Vincent joined Hiscox in September 2021 as Managing Principal, Hiscox ILS, responsible for spearheading the company's ILS evolution. Prior to joining Hiscox, Vincent was Head of ILS Strategies at SCOR Investment Partners where he oversaw the strategic direction of their ILS business. Preceding this, Vincent served as ILS Portfolio Manager for Acheron Capital Limited as well as ILS Risk Manager for Pulsar Re. He joined Pulsar Re after working in catastrophe modelling roles at Axis Specialty Reinsurance Company from 2004 and at EQECAT from 1998. Vincent holds a Master of Engineering, Earthquake Engineering from the University of California, Berkeley, a Masters in Wind Engineering from the University of Tokyo as well as a Bachelor of Science in Civil Engineering from the Illinois Institute of Technology.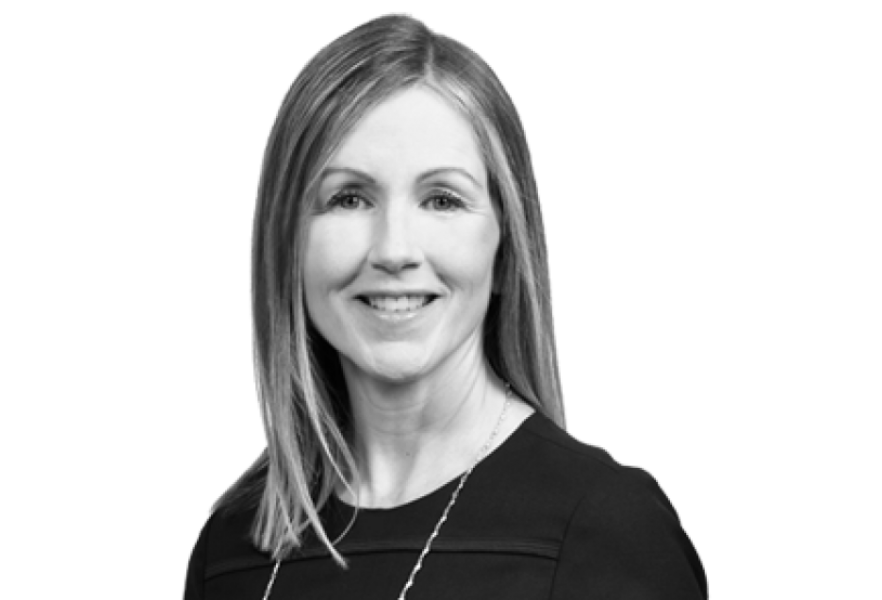 Kathleen Reardon appointed Chief Executive Officer
People
Kathleen joined Hiscox in January 2021 as Chief Executive Officer, Hiscox Re & ILS. Previously Chief Executive Officer of Hamilton Re, Kathleen spent her early career at ACE in a variety of actuarial and underwriting roles, rising to Chief Underwriting Officer for International Property at ACE Tempest Re in 2005. Kathleen joined Hamilton Re in 2013 as Chief Underwriter (Property), and was appointed CEO in 2014, a post she held until 2020. Kathleen is a Fellow of the Casualty Actuarial Society, served in 2020 as the Chair of the Reinsurance Association of America, and is the former Chair of Women in Reinsurance – an organisation she co-founded. She has a Bachelor of Science in Mathematics from Drexel University, Philadelphia, was inducted into The Drexel 100 alumni hall of fame in 2019, and currently serves on the Drexel University Board of Trustees.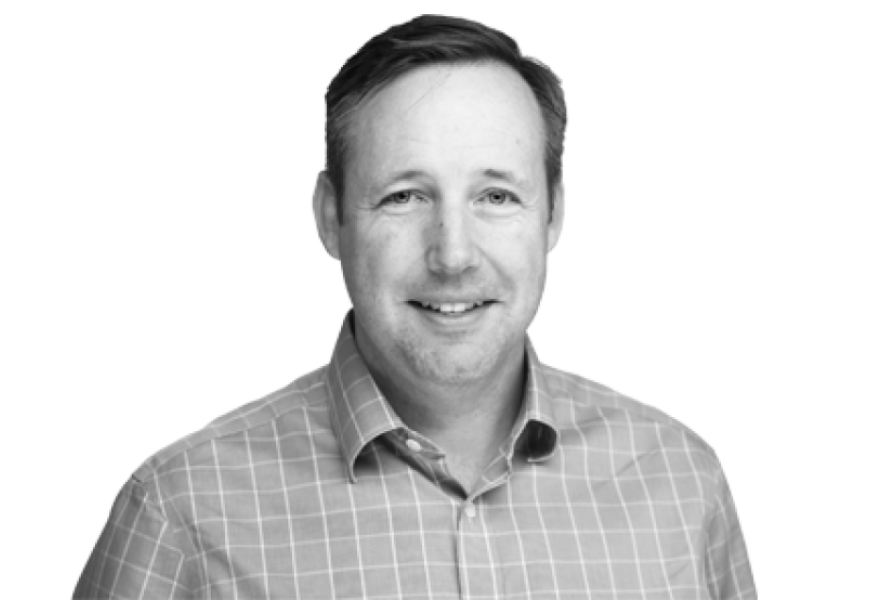 Michael Doyle appointed Head of Claims
People
Mike joined in 2020 as Head of Claims for Hiscox Re & ILS. Prior to Hiscox, Mike was Senior Vice President of Operations at Ariel Re overseeing operations, claims and facilities. He began his career at PwC in Bermuda, later moving to London where he was responsible for audit and advisory services. Mike is a graduate of Stetson University where he received a Bachelor's Degree in Business Administration and has completed postgraduate studies in accounting. He is also a Chartered Professional Accountant in Bermuda.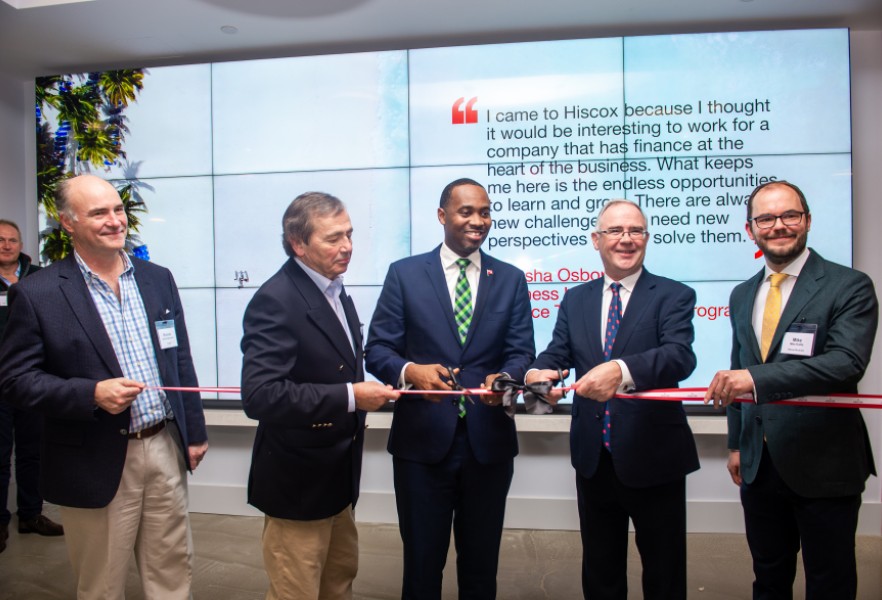 New Bermuda office opens
On Monday 17th February, 2020, our Bermuda colleagues moved into a stunning new office situated in the heart of the reinsurance business hub in Hamilton. When designing the office, the goal was to create a space that felt free-flowing and open, encouraged collaboration across teams, supported our passion for the environment, and was a functional and comfortable work setting. It was also critical that the space could serve for formal occasions, such as when the Hiscox Board have their Board meetings, whilst still maintaining the community feel that's so important to Bermudian culture.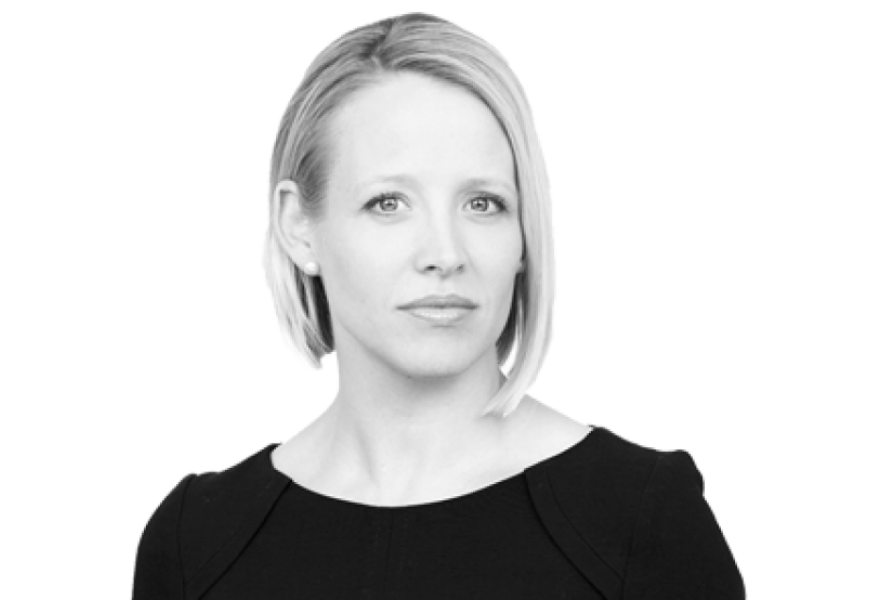 Georgina Roberts appointed Human Resources Director
Georgina has over 20 years' experience in several different industries including retail, insurance and reinsurance. She joined Hiscox in 2007 as Head of Human Resources (HR) for the Group functions to establish the internal talent management programme, taking our number of internal promotions from 15% to 40%. In 2015, Georgina became HR Director for the London Market business and in 2019, she took on the same role for Hiscox Re & ILS. As HR Director she is responsible for the people strategy and HR functions across the two business units.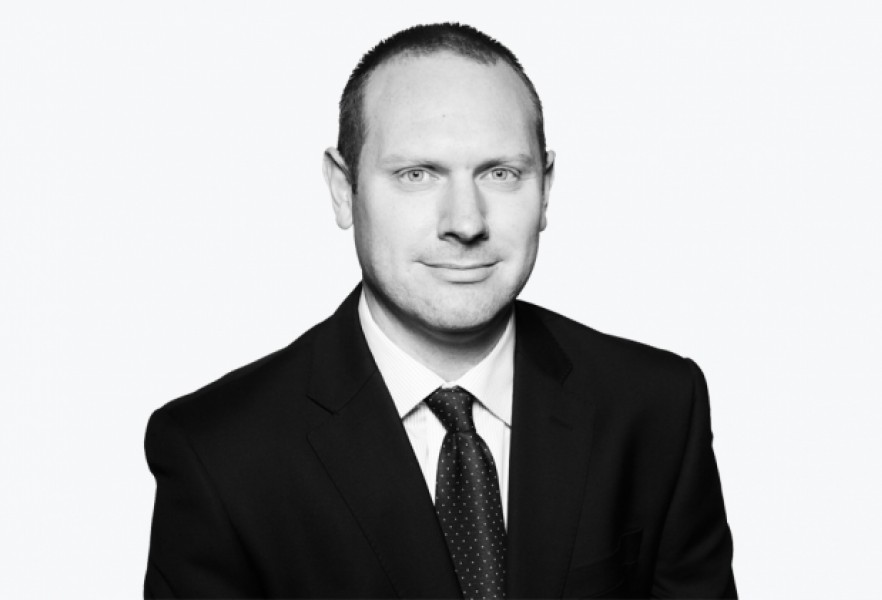 Andrew Dolphin appointed Director of Underwriting - London
People
In September 2019, Andrew Dolphin was promoted to the position of Director of Underwriting - London. With 17 years of experience working across the business, he has helped grow our business capability on different fronts, from analytics and underwriting to our underwriting platform development and ensuring pricing rigour across multiple lines. Previously Andrew held the position of Chief Operating Officer and became a member of the Hiscox Re & ILS Executive team in September 2018.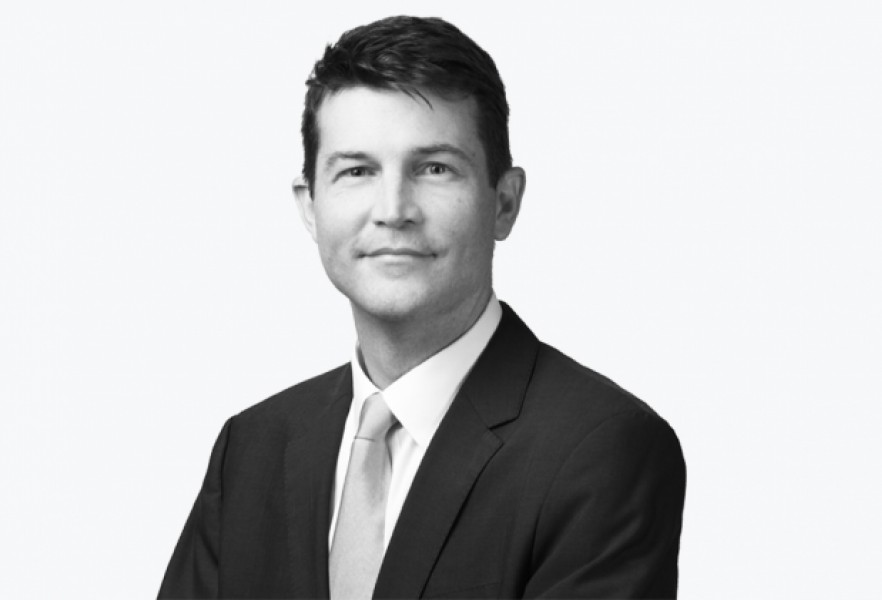 Chris Lee appointed Chief Operating Officer
People
Chris serves as Chief Operating Officer for Hiscox Re & ILS, initially joining the team in 2019 as Head of Insight. Prior to Hiscox, he served as COO for Leif and Dev Bootcamp, two technology startups pioneering new business models in the fintech and immersive software development education spaces, respectively. Earlier in his career, Chris was on the investment team at Chicago Growth Partners, a growth-oriented private equity firm, and was an associate at Lincoln International, an M&A advisory investment bank. Chris received his MBA from The Wharton School, and his bachelor of science degree from Washington & Lee University.
K&R product launched
Product
In January 2019, Hiscox Re and Hiscox Special Risk worked together to create a bespoke K&R product.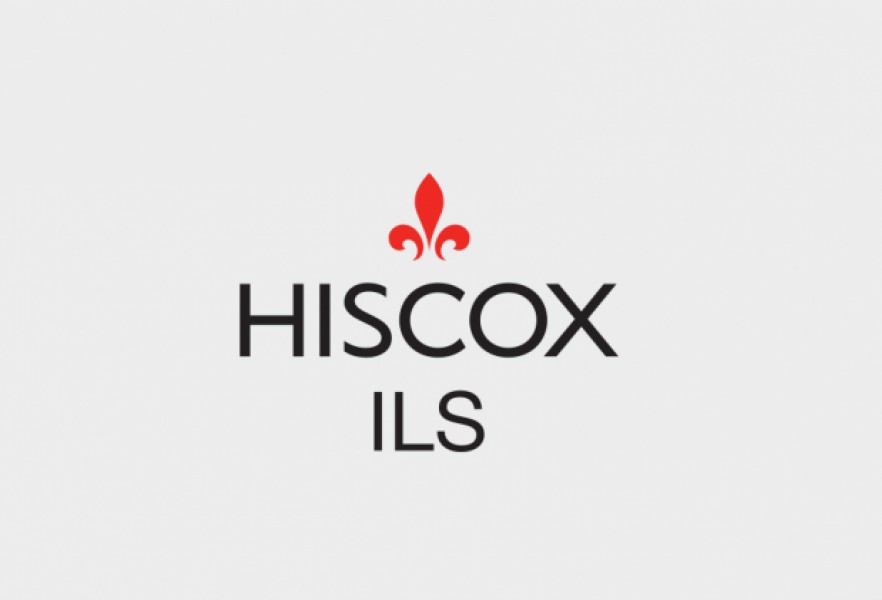 New Hiscox ILS fund launched
In January 2019, Hiscox ILS launched a new fund which allows investors to access insurance lines for the first time. The fund is supported by a top-tier investor who will access a more diverse insurance and reinsurance portfolio with less focus on pure property catastrophe risk. The fund began underwriting on 1 January 2019.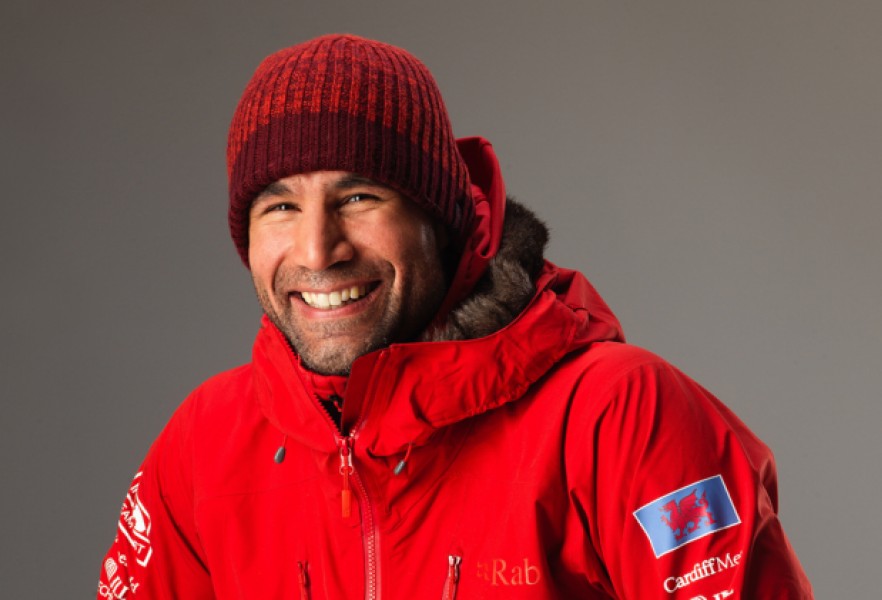 An adventurous partnership forms between Hiscox Re & ILS and Richard Parks
In December 2018, we announced a new 18-month partnership between Hiscox Re & ILS and Richard Parks. As part of this exciting and collaborative partnership, we supported Richard's efforts during Team Quest – an expedition to ski solo, unsupported and unassisted from the coast of Antarctica to the South Pole.
Liz Breeze appointed as Chief Financial Officer
People
Liz joined Hiscox in 2012 as the Hiscox Group's technical accountant, which included advising on the set up of the insurance-linked strategies business (Hiscox ILS). In 2014, she became Head of Finance for the Hiscox UK retail business. She returned to Bermuda when she was promoted to Chief Financial Officer of Hiscox Re & ILS in June 2018.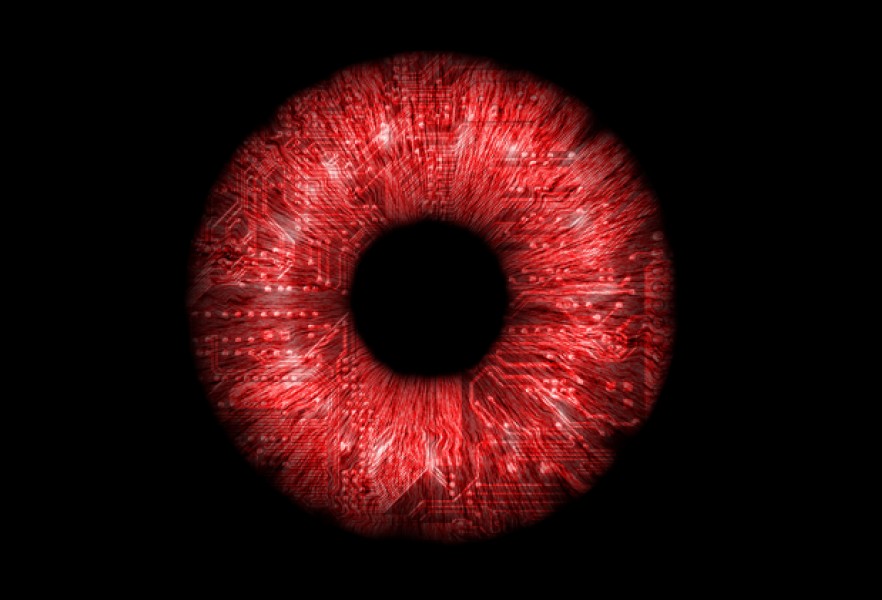 Hiscox expands cyber offering with new industry loss warranty product
Product
First-of-its-kind cyber industry loss warranty product launched in March 2018, which helps address uncertainty around cyber tail risk for reinsurers. This product responds to an aggregation of cyber losses throughout the year and helps address the uncertainty around cyber tail risk for reinsurers.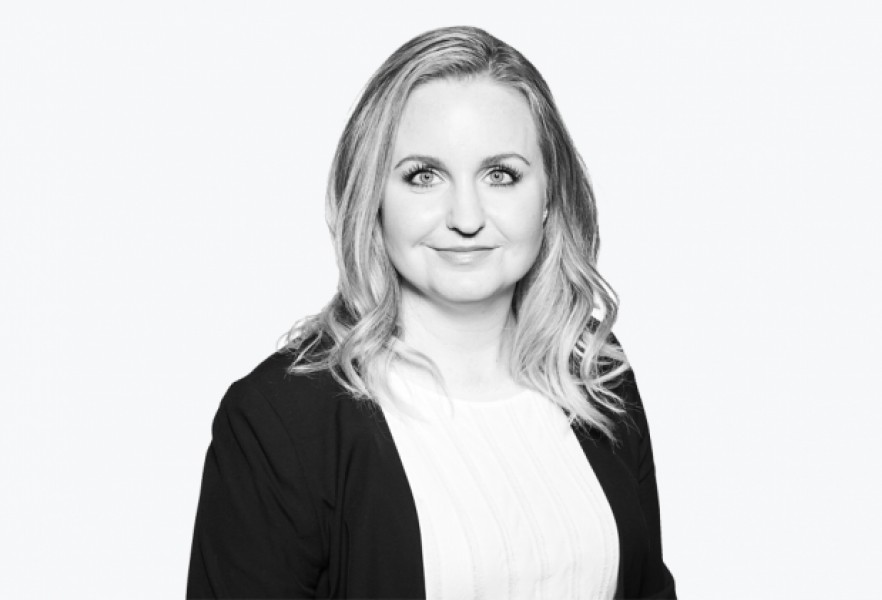 Megan McConnell joins Director of Underwriting - London
Product
Megan joined Hiscox in March 2018 from Paraline (formerly ICAT), where she was Active Underwriter of Syndicate 4242 and Special Purpose Arrangement 6123. As Director of Underwriting – London, Megan oversees the underwriting team in London and plays a leadership role in the team's ambitions to innovatively match reinsurance risk with capital. In September 2019, Megan McConnell relocated to Manhattan to take on the role of Chief Underwriting Officer for Hiscox USA.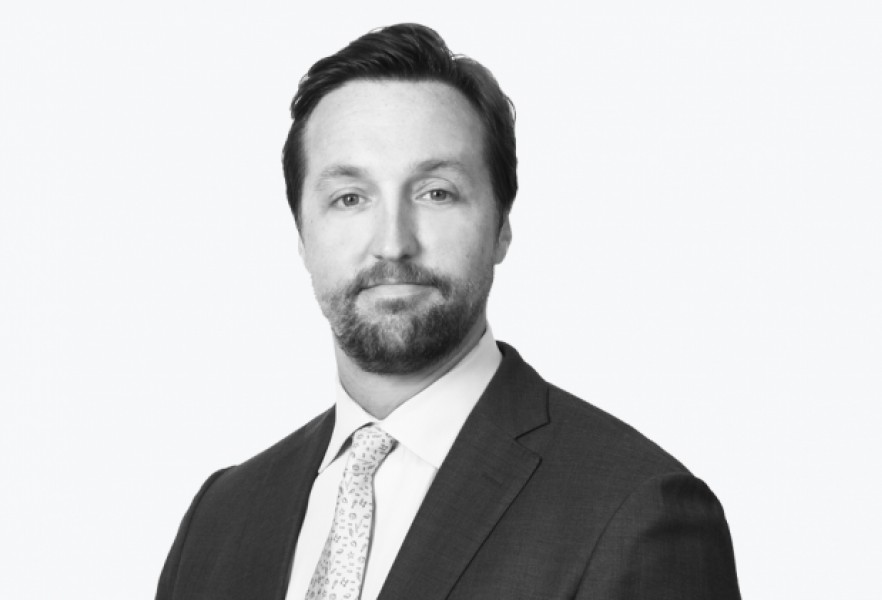 Adam Szakmary joins as Director of Underwriting – Bermuda
People
Adam joined Hiscox Re & ILS in October 2017, as Director of Underwriting in Bermuda. Adam's reinsurance career began in 2004 as an underwriting and risk analytics advisor. In 2015, he became CEO and Director of Montpelier's asset management platform Blue Capital Management Limited. As Director of Underwriting – Bermuda, Adam oversees the underwriting team in Bermuda  and focuses on advancing product innovation to support smart growth.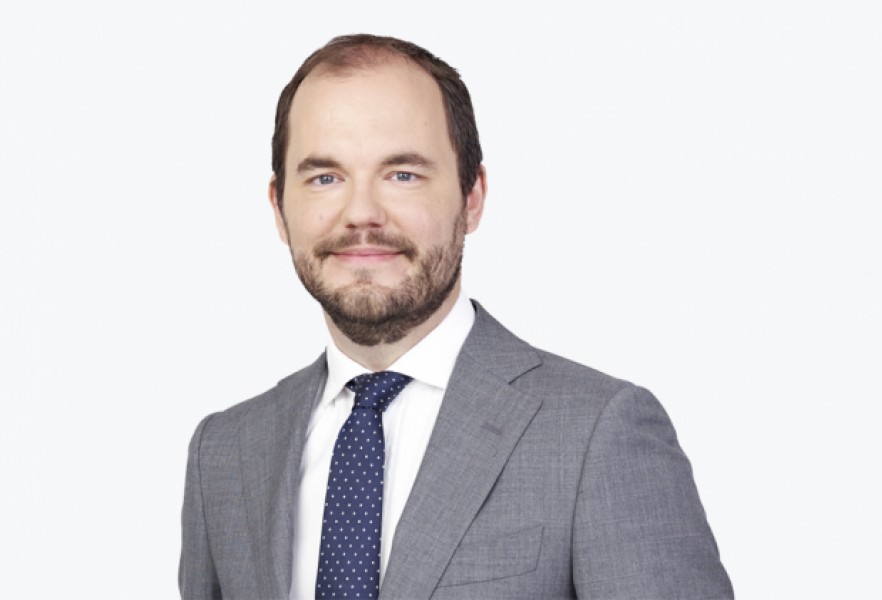 Mike Krefta becomes CEO of Hiscox Re & ILS
In August 2017, Mike Krefta became CEO of Hiscox Re & ILS. He previously served as Chief Underwriting Officer, and in his new leadership role relocated from London to Bermuda. He also joined the Hiscox Executive Committee.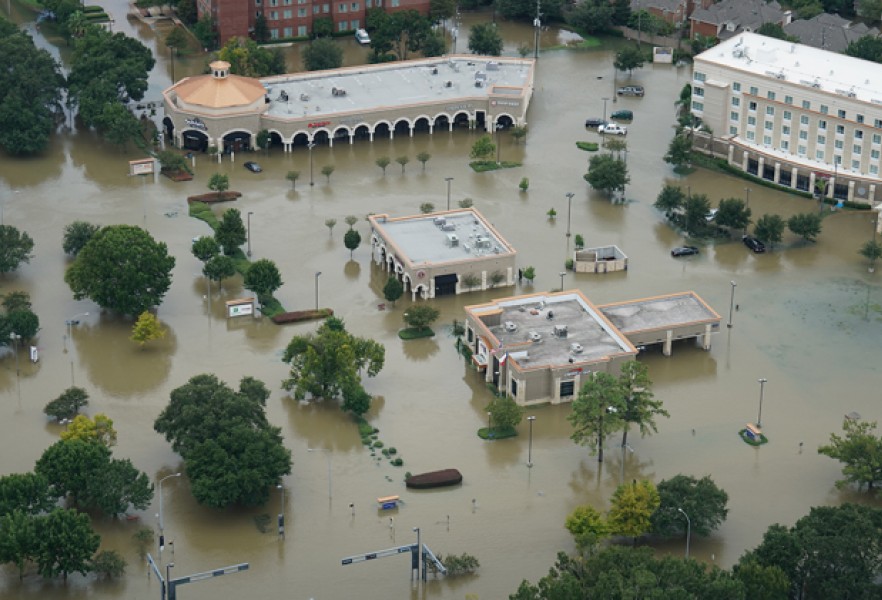 Hiscox FloodXtra product launch
Product
With flood now being the most common natural disaster in the US, the flood protection gap is still a big problem. In  2017, Hiscox Re & ILS launched FloodXtra, a US primary flood product designed to help address the flood insurance gap and enabling its ILS investors to access sources of flood risk.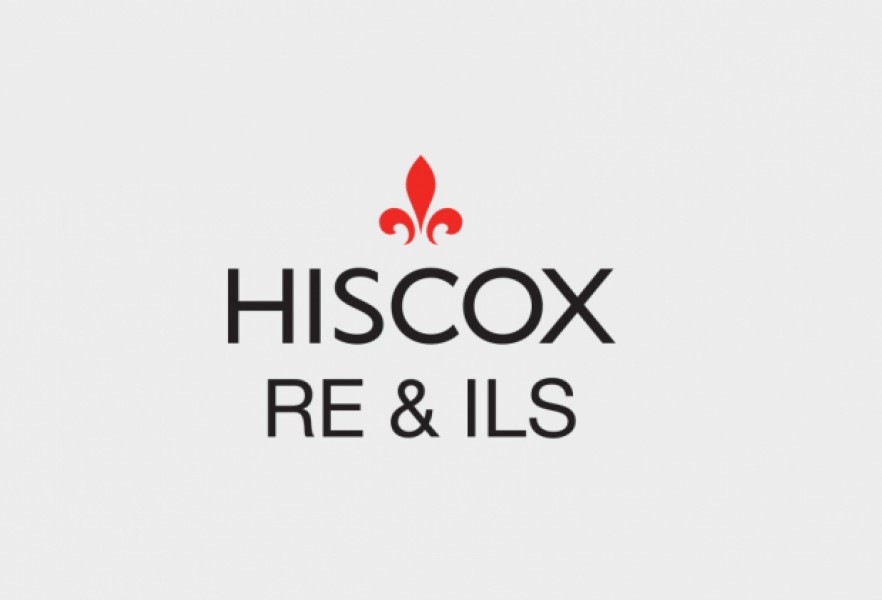 Hiscox Re & ILS rebrand
Brand and campaigns
To reflect the growth of the Hiscox Re and Hiscox Re Insurance-Linked Strategies (ILS) business areas, the brands are repositioned externally as Hiscox Re & ILS.
Collateralised reinsurance ILS capability launch
Product
On 1 January 2017, Hiscox launched collateralised reinsurance insurance-linked strategies (ILS) capability, in addition to an expansion of its fully-fronted ILS fund structures. To reflect the growing independence of this area of the business, the ILS team rebranded from Kiskadee Investment Managers to Hiscox Re Insurance-Linked Strategies (now known as Hiscox ILS).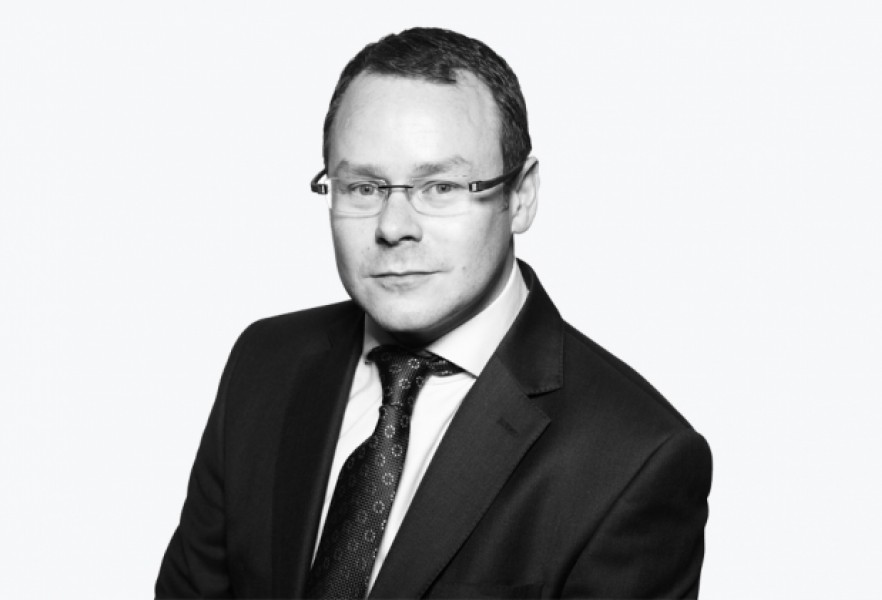 Rob Caton appointed to the Hiscox Re & ILS Executive Team
Rob Caton is the Group Head of Underwriting Risk and Reinsurance and sits on the Hiscox Re & ILS Executive Team. He also is the Group's Catastrophe Management, Reinsurance Purchase, and Capital Modelling Committees. Since joining Hiscox in 1999, he has led a number of analytics and modelling teams within the Group.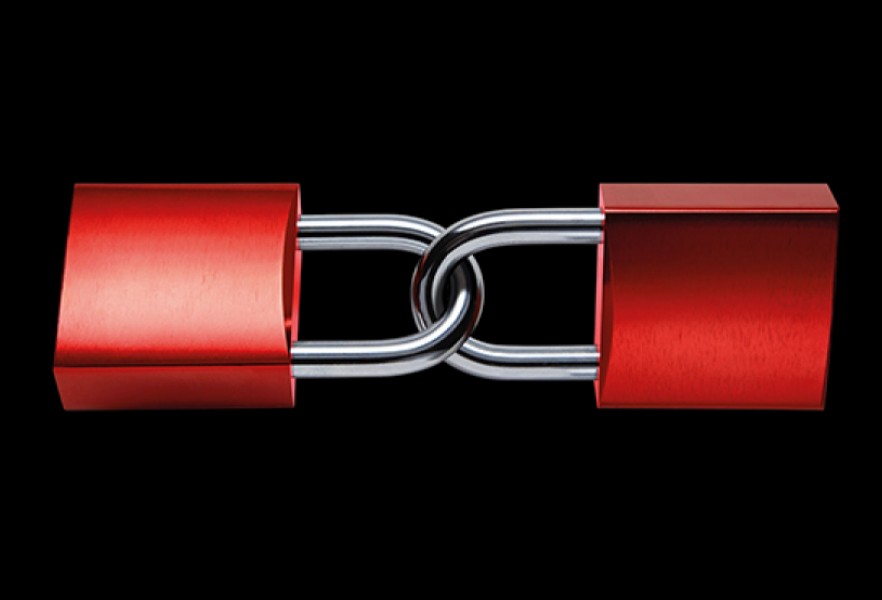 Collateralised reinsurance ILS capability launch
People
Kiskadee Investment Managers, Hiscox Re's Insurance-Linked Strategies operation (now known as Hiscox ILS), launches Cardinal Re Ltd; a Bermuda domiciled Special Purpose Insurer designed to transform collateralised insurance and reinsurance risk into a security more suited for capital market investors.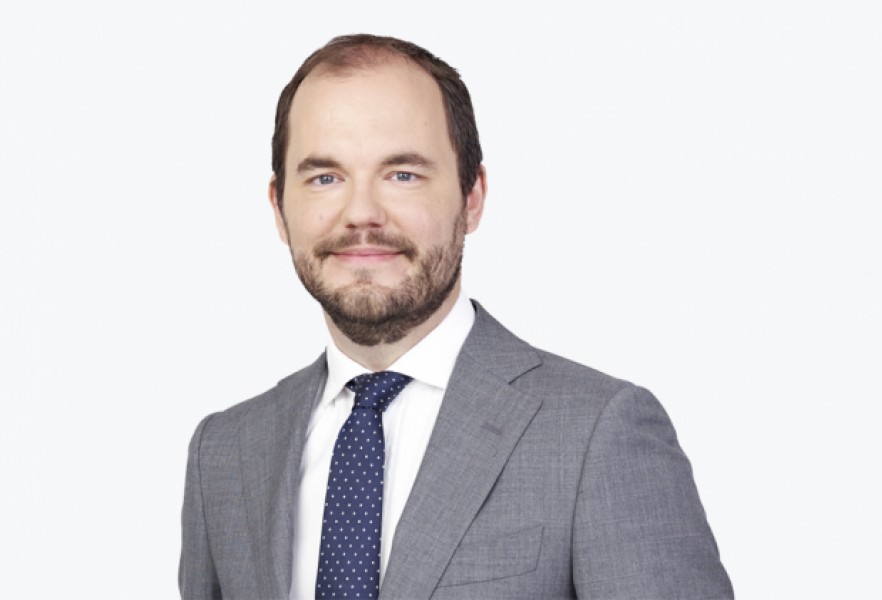 Mike Krefta announced Chief Underwriting Officer of Hiscox Re
People
Hiscox Re appoints Mike Krefta as Chief Underwriting Officer, leading its underwriting teams in London and Bermuda. Mike is promoted to CEO of Hiscox Re & ILS in August 2017.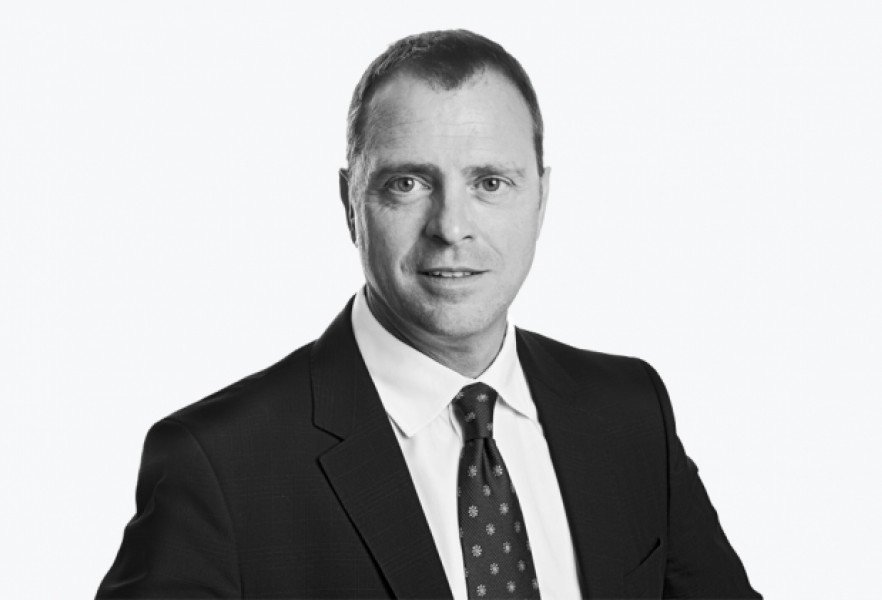 Richard Lowther joins as Chief Operating Officer for Hiscox ILS
People
As Chief Operating Officer for Kiskadee (now known as Hiscox ILS), Richard Lowther is responsible for the development of the overall infrastructure of the business as well as day-to-day operations. Richard became a member of the Hiscox Re & ILS Executive team in 2016 and his role title was changed to Managing Principle of Hiscox ILS in 2019.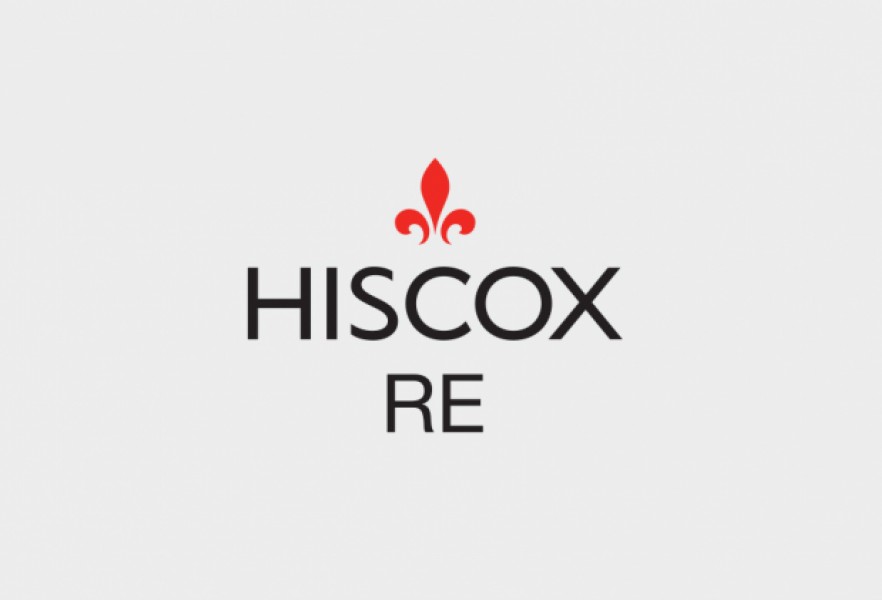 First day of Hiscox Re business unit
Business structure
On 6 May 2013, Hiscox Re London officially leaves the Hiscox London Market business unit. Jeremy Pinchin is appointed CEO and Hiscox Re runs as an independent separate business unit.
Special Purpose Syndicate 6104 formed
Following the decision to close Panther Re for 2008, Hiscox formed Special Purpose Syndicate 6104 to participate on a proportion of its reinsurance catastrophe business written by Syndicate 33.  With capacity provided by third-party capital, 6104 has been a great success and remains in place today.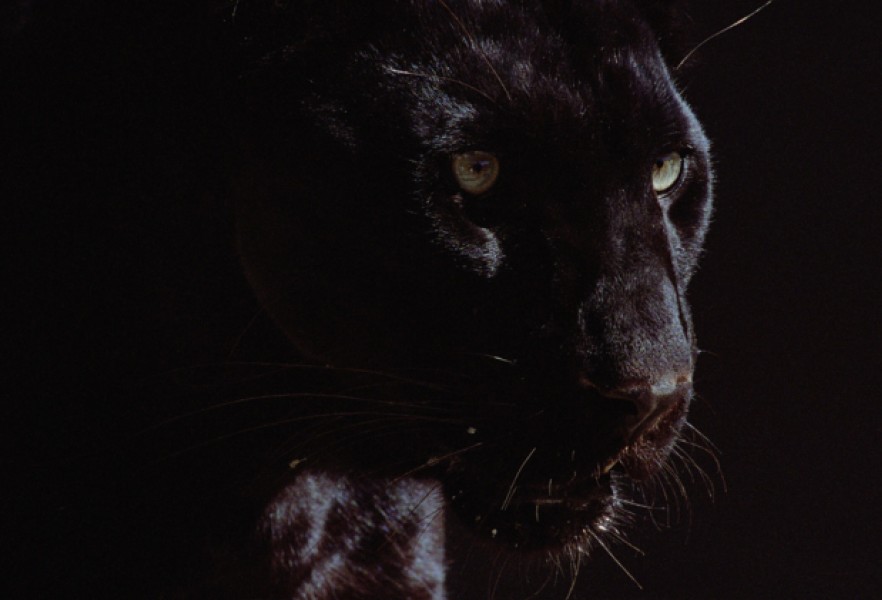 Hiscox creates the first sidecar of a Lloyd's syndicate
Hiscox creates the first sidecar of a Lloyd's syndicate with the formation of Panther Re, a separately capitalised $360m entity participating on a share of Syndicate 33's catastrophe reinsurance book
Look back over some of the key milestones in our history so far.