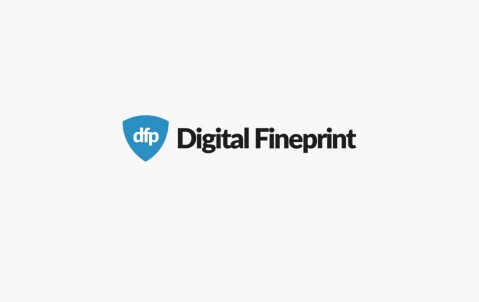 Hiscox partners with tech start-up Digital Fineprint
To help tackle underinsurance in small businesses Specialist insurer Hiscox has partnered with tech start-up Digital Fineprint to investigate how social media data can be used to better educate the smallest businesses on the risks they face and the insurance solutions available to help mitigate them.
Many small businesses are not adequately insured - whether that's not having any insurance cover at all* or having cover that doesn't accurately reflect the true risks they take - leaving their balance sheets and reputations at risk from expensive lawsuits and the costs associated with physical damage to property, for example. They may be unaware of what type of cover, and how much of it, they need. And, when it comes to purchasing business insurance, there isn't a one-size-fits-all approach; which means it can feel like a minefield for a busy business owner.
By leveraging Digital Fineprint's social media analytics expertise, the partners are developing a tool that provides small businesses that come to Hiscox with a more personalised service based on their social media data. The tool will take the data - such as type of business and the number of employees they have – and use it to highlight relevant insurance covers. Steven Wilkins, Head of Underwriting Insight at Hiscox, said: "Many of our customers are one-man bands and micro businesses who are busy driving their companies forwards without the time to fully understand their insurance needs. We're excited to investigate the role that social media could play in providing a more personalised service to these customers and help them make a more informed decision."
In addition to providing funding for the project, a Hiscox team including underwriters and IT will be working closely with Digital Fineprint to gain a deeper understanding of the disruptive nature of the technology and act as mentors to the start-up. "We're thrilled to be working with the team at Hiscox on this innovative project", said Erik Abrahamsson, CEO at Digital Fineprint. "Hiscox's collaborative approach to innovation provides the perfect environment for us to develop our solution in partnership with one of the leading SME insurers in the market and we are looking forward to helping UK SME's ensure they are adequately covered."
The news comes following a busy year for Digital Fineprint, including participation in accelerator programmes with Allianz and Accenture's Fintech Innovation Lab, a partnership with MetLife in Singapore and a seed round led by Eos Venture Partners. In July they received the 'Best Investment in FinTech' award from the UK Business Angels Association and have been nominated for several further international awards. The London based company is now hiring additional technical talent to support their continued growth and are in discussions with a range of new advisors, partners and investors. For more information about Digital Fineprint, please visit: www.digitalfineprint.com *The Hiscox DNA of an Entrepreneur Report 2016 found that against a list of 11 common types of insurance, nearly a fifth of respondents (18%) say they have no cover at all.