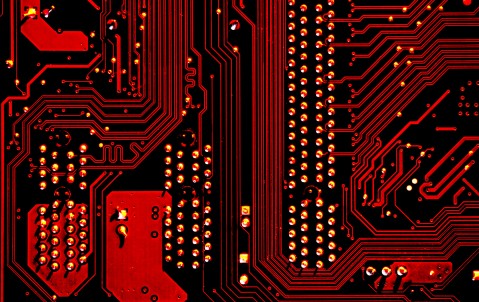 At Hiscox, we build cyber security experts
16th April 2021
In 2020, the Hiscox global cyber risk team, the CyberClear Centre (C3), launched an intensive technical cyber training programme for underwriters and dedicated cyber employees.
The goal of training was to help underwriters deepen their technical knowledge in order to better understand and evaluate cyber risks during the underwriting process and provide expertise to our brokers and customers.
We're pleased to share four members of our Hiscox Re & ILS Specialty team have completed their CompTIA Security+ certification, a global certification that validates the skills necessary to perform core cyber security functions:
Devin Page – Head of Specialty Hiscox Re & ILS, Conor Husbands – Senior Underwriter, Kristian Muldoon – Underwriter, and Matt Di Ponio – Pricing Actuary.
Training incorporates three modules and two potential security industry certifications – CompTIA Security+ and CompTIA Pentest+. Instruction thus far has included over 60 hours of sessions by Eddie Lamb, Director of Cyber Education and Advisory at Hiscox. Eddie previously worked with British Intelligence and his 20 year career spans cryptanalytics (the hacking of encrypted messages) to Chief Information Security Officer (CISO) roles.
Our three modules of training cover technology essentials, securing technology, and understanding cyber risk. Completion of industry-recognised cybersecurity qualifications gives our underwriters a market advantage as true cyber experts, building upon their already strong knowledge and experience.
Congratulations, again, to our new CompTIA Security+ certified team members!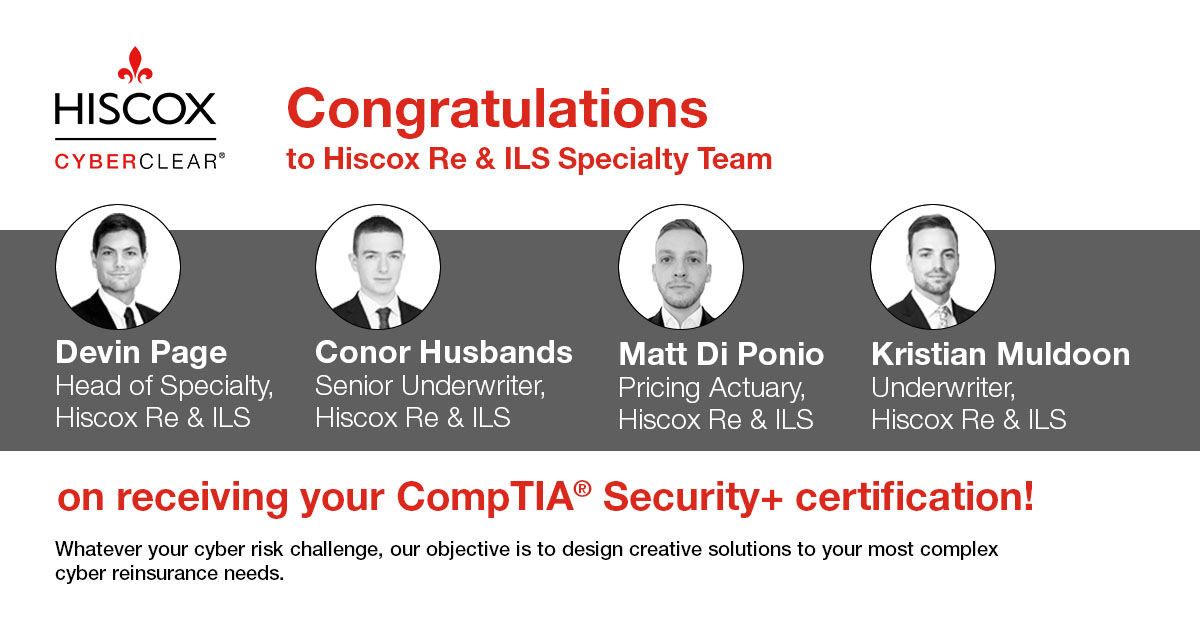 Find out more about cyber reinsurance here.