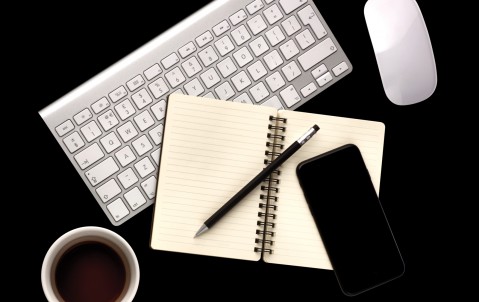 9 things I've learned as a graduate at Hiscox
4th September 2018
Only one year into his graduate programme at Hiscox Re & ILS, Mike Simmons has already completed two rotations, lived in Bermuda for three months, dipped his toes into the world of insurtech and rubbed shoulders with the best and brightest in the industry. Having already experienced so much of the Hiscox world, we've asked Mike to share 9 things he's learned so far.
1. Make the most of a coffee.
Everyone at Hiscox is more than willing to give up half an hour of their time for a coffee and a chat – so make the most of it! The breadth of knowledge I've had access to has been invaluable to me as a graduate joining the industry. It may give you more information about a role you hadn't considered, or they may be working on a project you would love to get involved in.
2. Ditch your comfort zone.
I've discovered that every time I've challenged myself, I've gained so much more from the experience. Pushing yourself outside your comfort zone will help you identify areas that you need more development and you'll also surprise yourself by doing something you didn't think you could do. It's also a great way to work with and learn from people who have a completely different way of working and thinking.
3. People make Hiscox what it is.
Hiscox prides itself on its people and it's truly the best part of working here. Everyone is extremely friendly. I've been taken aback by the wide array of backgrounds my colleagues have. Whether it's an underwriter who made an extraordinary leap from the army, or a catastrophe modeller studying for a PhD while working full-time, I'm constantly surprised by the diverse nature of the people I work alongside each day.
4. No matter your skillset, there's a role for you.
Rotating around the different teams in Hiscox Re & ILS has allowed me to realise how many different roles and projects there are in insurance. So far, I've been privileged enough to work in operations, underwriting, catastrophe modelling and strategy. No matter what your skillset, there's a place in the industry for you.
5. Insurance is a force for good.
This is actually pretty simple – without insurance, many industries and economies would cease to exist. Whether it's cyber insurance helping to protect a small business, or catastrophe reinsurance helping communities recover from the disastrous consequences of a hurricane, insurance is now a vital part for the world we live in. Before I joined Hiscox, I did not realise the scale of the losses that can arise from one storm or earthquake. Being part of the team during the hurricanes of 2017 has taught me that reinsurance can help to quickly provide billions to those who need it in the wake of a disaster.
6. It's okay to not know.
No one expects you to know exactly what to do straight away. When I first joined, I was scared to make mistakes and to ask 'stupid' questions. Firstly, it's okay to make mistakes (everyone is human after all), just don't make the same one twice! Secondly, there are no stupid questions, as long as it's helping you get the right answer. In fact, it's much better to ask questions than to not ask and then mess up. Everyone has been a new joiner before and so are more than happy to answer any questions about things you're not sure about.
7. Insurance is cool.
I've recently started a rotation in the Hiscox Strategy team working on a project in the insurtech space. Through this experience, I've had the opportunity to meet with lots of cool startups who are developing new and creative ways of meeting the needs of customers and insurance companies. From smart home solutions to fraud identification technology, there are so many exciting happening in this space right now.
8. Bermuda is not in the Caribbean.
For someone who did an A level in Geography, maybe I should have known that Bermuda is actually nowhere near the Caribbean – it is actually in the middle of the Atlantic! As part of the Hiscox graduate programme, I was lucky enough to have a three-month rotation in Bermuda. At such an early stage in my career, this was a chance for me to go outside of my comfort zone and live and work in a new environment. With stunning beaches and brilliant people, it was a great place to work. It was also an experience to live somewhere which somehow simultaneously has more sunshine and rain than the UK.
9. Be yourself.
When I first joined I was quite nervous and anxious to fit in. This meant that I wasn't as relaxed as I could've been and so didn't show the real me – the person who was hired in the first place. As time went on I started to relax and allowed myself to get to know my team properly. And as a result, I've had much more fun!