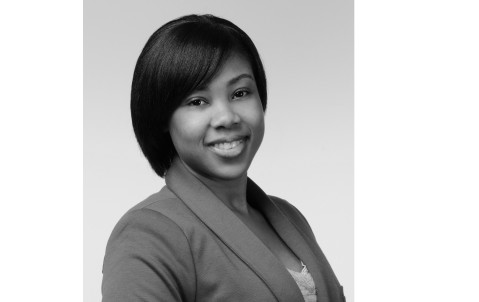 Talent focus: Cushé Ming, Scrum Master, Hiscox Re & ILS
26th October 2022
Cushé Ming, Scrum Master at Hiscox Re & ILS explains a day in the life of a Scrum Master, why she chose a career in reinsurance and offers advice for young people who are thinking of entering the industry. 
What is a Scrum Master?
'Scrum' is a project management framework typically used in software development that enables teams to manage and deliver complex products, with an emphasis on teamwork, accountability and iterative progress towards goals. In Hiscox Re and ILS, our Scrum teams focus on delivering continuous improvements to our applications to enable our business to run effectively and cater to our clients. The client is at the core of everything we do in Hiscox RE & ILS.
My role as Scrum Master is to support a Scrum team by creating a productive working environment and guiding those we work with to better understand Scrum values, principles, and practices.
What is typical day for a Scrum Master?
A typical day for me begins with a stand-up with the Scrum team. In these meetings we discuss how we are progressing, and if there are any impediments to achieving our business goals. We work in two-week sprints and focus on specific bite size deliverables to allow us to provide value sooner. I provide guidance and coaching to the team on ways of working and encourage them throughout the sprints.
My role also includes managing the workload of the team and facilitating other parts of the scrum process, known as scrum ceremonies. It is in these ceremonies that we discuss how we can be more effective and other lessons learned, highlight areas of risks, and prepare for the work ahead in future sprints. I also host meetings with stakeholders called Sprint Reviews, where the team showcase the work completed and the value that will be delivered to the organization.
What kind of certifications does a Scrum Master need?
Some of the certifications I have earned that have helped in my career as a Scrum Master are the Scrum Alliance Certified Scrum Master qualification and ICAgile Certified Professional - Agile Coaching.
What drew you to the (re)insurance industry and to Hiscox.
I stumbled upon a job advertisement for an IT Analyst at Hiscox in 2012. Having previously worked in the IT industry at a communications company I knew it would be interesting to gain exposure and learn the ins and outs of how technology plays its part in the reinsurance and insurance industry by enabling business processes. I've now been employed with Hiscox for 10 years. What I love most about working here is the people! I have met so many wonderful colleagues over the years. I've also enjoyed learning new things and challenging myself throughout my career here. 
We are currently in the lead up to the busy 1/1 renewals period; how does your team support the business during this time?
It is a team effort to ensure that our infrastructure, applications, and databases are in good shape and ready for the intensity that comes with renewals.  We understand how important it is that our systems are operating at best during these critical times. Maintenance is carried out in preparation for renewals and a close eye is kept on our systems so that teams can provide immediate support if issues do arise during the busy period.
What excites you most about your career?
The ever-changing world of technology is what excites me most. There is always something new to learn. There have been many new advances recently in data analytics, automation, and cloud computing to name a few. All these lead to new ways to improve our technology within the business and enhance our ways of working.
You were recently nominated as a rising star in reinsurance. What makes the re/insurance industry attractive to young professionals?
One of the greatest benefits is having a network of professionals who are willing to give their time to answer questions and share their knowledge. The industry also provides opportunity for growth. You get out what, you put in. With so many career paths and mentorship opportunities available, if you are willing to do the work you can find a rewarding career here. Although Information Technology is sometimes not top of mind when considering a career within the industry, there are many opportunities for those in this field and I have had the pleasure of working with numerous IT professionals across the globe. There are also ways to get involved and contribute to changes and advancements in other areas, like Diversity, Equity, and Inclusion (DE&I).
If you had chosen a different career, what would it have been?
I had aspirations of becoming a teacher or child psychologist. Also, coming from a family of musicians, when I was much younger, I dreamed of becoming a singer and walking in the footsteps of my great grandfather the late Hubert Smith, who penned the words to the famous song, 'Bermuda is Another World'. 
What advice do you have for young professionals who are considering a career in reinsurance?
Find a mentor! A mentor can provide guidance and advice to you at any point in your career, but you will find this particularly helpful in the early stages. Mentors can help you with navigating different situations as well as encourage personal growth, which will increase confidence in your abilities. Most people are willing to give time back to help others, so don't hesitate to ask. Be willing to hear a new perspective, remain open to the feedback you will receive, and learn and grow throughout the process.  
Learn more about careers at Hiscox Re & ILS here.