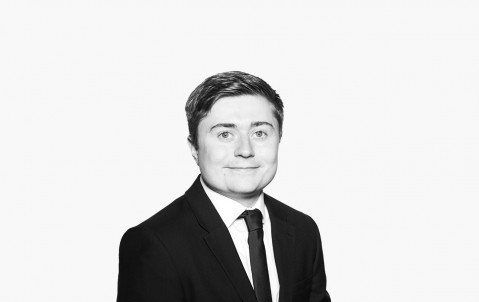 Shining a light on the life of a Hiscox Re & ILS underwriter
From number crunching to relationship building, Jonathan Turner, North American Property Underwriter, gives us a sneak peak into life as an underwriter at Hiscox Re & ILS, and shares some pearls of wisdom for those starting their career in the industry.

Let's start at the beginning. What drew you to Hiscox and the (re)insurance industry? 
Like many people, I 'fell' into the (re)insurance industry, however I would describe it as the best kept secret of financial services. What makes the (re)insurance industry so unique is the balance; our industry is the perfect balance between being well remunerated and still having time for life beyond work which is so valuable and Hiscox are great for ensuring this is true even during our busier periods!
What does a typical day as an underwriter look like for you?
A great part about being an underwriter is the variety of the role. Some days are spent entirely at our desks, speaking with brokers and analysing new or renewing deals to ensure we're providing the best coverage for our clients and managing our overall portfolio of risks. We are constantly collaborating with our catastrophe modelling teams who touch every deal we work on. They provide excellent insight into factors that impact pricing as well as help us to understand our exposures and the perils we are trying to quantify. There are also days where we are servicing our varied internal stakeholders; for example as an underwriter, we have a responsibility to our management team to report on our book of business and in the event of an insured event occurring, communicate what we think the loss to Hiscox could be. However being an underwriter is so much more than just looking at the numbers, and relationship building is an essential part of the job, so other days may include networking with our brokers, whether it be at a conference in North America or on a boat in Bermuda for example!
Your team is split between London and Bermuda, how do you/your team ensure you're collaborating and working together effectively on a day-to-day basis?
We are a truly international team - the business we underwrite is based in North America and our team write it from both London and Bermuda. Having trust in each other helps ensure we're an effective team; we're all here to achieve shared results, working towards a shared goal. With a four hour time difference and a few thousand miles between each other, technology also plays a big part in bringing us all together on a regular basis via the wonderful world of WebEx.
What are three traits you need to be successful in your role? 
Communication: being able to effectively trade information to different stakeholder groups is everything.
Problem solving: one day I could be looking at Texas hurricane, the next day I could be looking at Californian earthquakes. The one thing that ties them together is that a problem is needing to be solved.
Ability to take a step back: sometimes it's all too easy to get bogged down in the numbers of a specific deal however it's important to be able to take a step back and look at the bigger picture of what we are trying to achieve across our portfolio and as a business.
What are the most pressing issues in your world currently? 
The emergence of secondary perils such as winter storm and wildfire. Already this year we've had a record number of acres burnt in California and we haven't even officially hit wildfire season yet (which tends to run between October-December). Climate change is undoubtedly playing a part in the emergence of secondary perils however there are also infrastructure issues at play, for example recent events such as winter storm Uri have shown that the power grid simply isn't built to cope with the increased demand that occurs during an emergency. Another issue we're seeing is that due to increasing populations, more and more houses are being built in areas vulnerable to natural catastrophe risks. The impact of the new emerging risks on underwriting is that we have information on what the risks were yesterday however we're trying to price risks for tomorrow – underwriting is certainly an art and a science as we will never have a complete view of the risk!
What has been the most eye-opening moment in your career so far?
The Harvey, Irma and Maria losses of 2017 was an eye-opening moment early in my career as it became clear to me that what we do impacts people's lives and our industry is there to bridge the protection gap. For example, during hurricane Maria it was devastating to see that Puerto Rico lost half of their GDP overnight but through reinsurance, a considerable amount of this was able to be recovered to enable to country to mend post-event.
What excites you most about your job and your future at Hiscox? 
Regarding my job as an underwriter, I'm excited by technology and where it could take us. As technological developments continue to advance, we are able to capture more and more data to help us in our decision making process. As for my future at Hiscox, it's the people that excite me. Good people make good things happen and I truly believe Hiscox is made up of a great bunch of people that live and breathe our values every day. I'm excited by the opportunity to carve out a career at Hiscox where I'm able to help develop the great talent that we have here.
What advice would you give to someone starting their career in the (re)insurance industry? 
Be humble and ask questions. No one expects you to know everything – it's better to ask and get it right than guess and get it wrong!