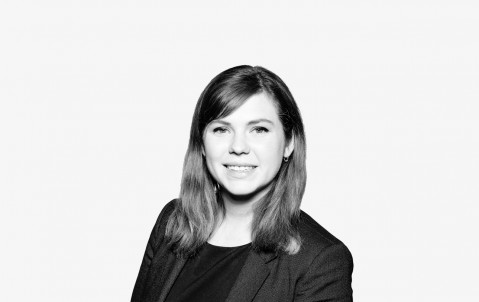 Alice's journey to success
18th September 2018
Alice Sharman was first introduced to the world of reinsurance at the tender age of five when she visited her Dad's office after school. Little did she know that one day, she'd be an underwriter sitting in a box at Lloyd's of London. We asked Alice to share a photo-story explaining how she became a reinsurance underwriter at Hiscox Re & ILS.
The questionable fashion choices in this photo make my eyes hurt a bit! When I was a child, I used to visit my Dad's office a fair bit. He started up an insurance sector finance team just after I was born, and I loved the hustle and bustle of the City of London and his workplace. Admittedly, back then, I was most excited about the corporate merchandise cupboards and free hot chocolate. I definitely had no clue what it was anyone did. The jumper I'm wearing in this photo was a souvenir brought back from one of Dad's work trips to Bermuda. This year, I was lucky enough to go on my own work trip to Bermuda, with the Hiscox Re & ILS team.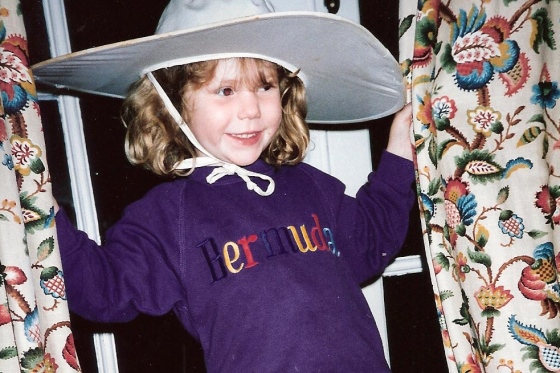 ---
This photo was taken at my graduation in 2013 in front of the Northern Stage theatre at Newcastle University where I first began to consider a career in reinsurance. I studied maths and statistics which I really enjoyed, but it was the theatre society that made my years at uni so memorable. On reflection, I probably spent as much time in theatres as I did in lecture halls. The theatre was where I made many great relationships – including meeting my now husband! The theatre is still a big part of my life and I try to go see shows as often as I can.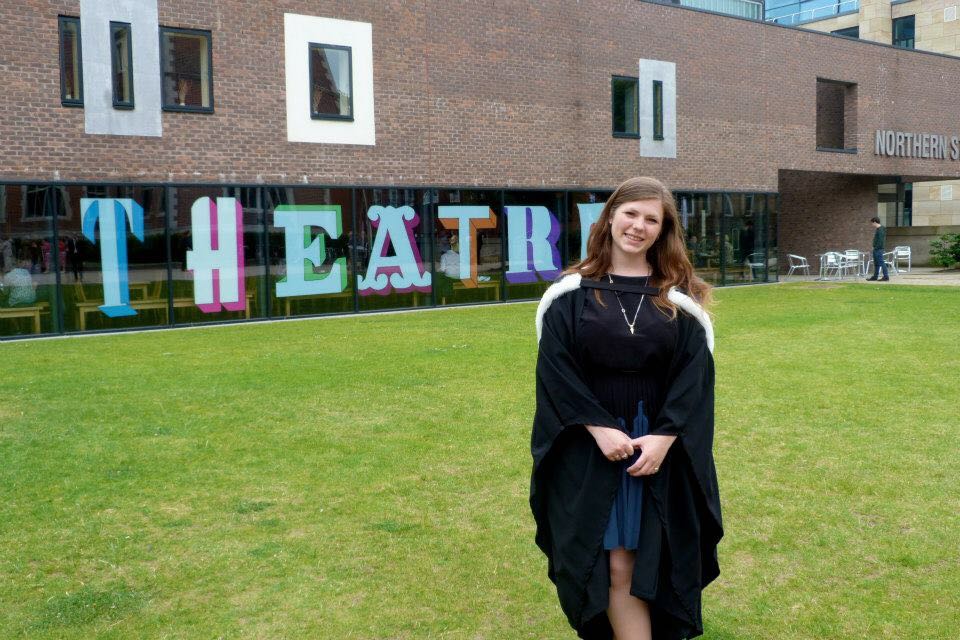 ---
This photo was taken the day before I started work at Hiscox, promoting a play I'd spent the summer producing at the Edinburgh Fringe. I was frantically running around Edinburgh trying to find office wear for my first day. It was Sunday and everything was closing! Due to my statistical background, my initial plan at Hiscox was become to become an actuary but shortly into my career, I decided that wasn't the route for me. In the years following, my role in capital management evolved to give me my first taste for being in a more external-facing position and a secondment to our underwriting insight team piqued my interest. I've always loved meeting new people and developing this element of the role ultimately led me to pursue a career in underwriting.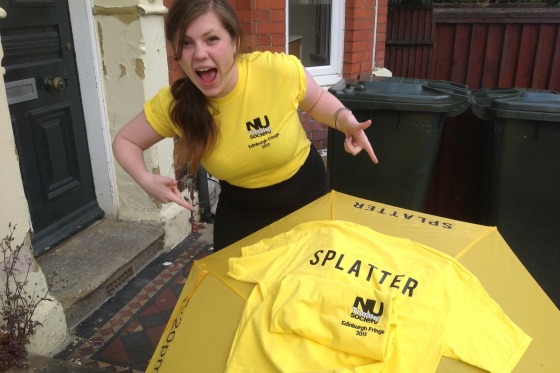 ---
Earlier this year, I got an exciting new opportunity to move into an underwriting role in Hiscox Re & ILS. The role attracted me as a way to combine the technical skills I'd learnt in capital with a more commercial people-focused direction. It was a big decision to make such a drastic change in career paths, but I'm so pleased I took the plunge. In my new role, I have the privilege of sitting at the box in Lloyd's – a novelty that has still not worn off. It's an amazing building and the organisation does great things for the community. One of the Lloyd's Community Programmes I've been involved in for the last couple of years, Abacus, focuses on supporting financial literacy in primary schools, and every year they organise students from Tower Hamlets primary school to visit. It's always fun seeing how excited they get about the 'inside out building'.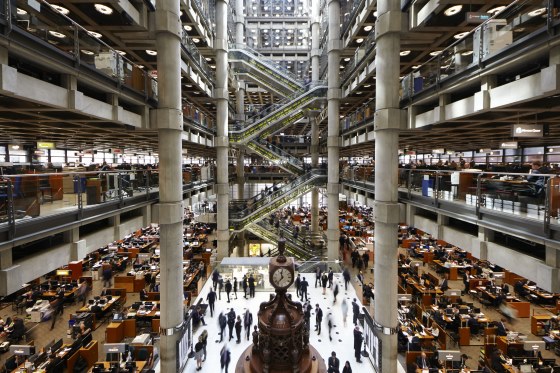 ---
The people at Hiscox have made working here amazing and I've built some brilliant friendships. This photo shows just a few of these lovely people at my wedding, five years after I met a number of them as grads in my first week. I've also met a lot of amazing people through the Hiscox charity events and fundraising activities I've been involved with.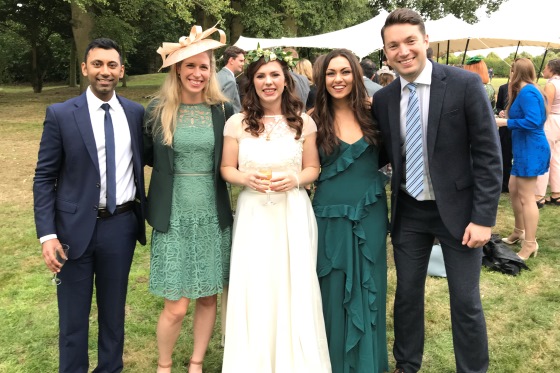 ---
I've got an annoying habit of signing up to physical activity events such as the run up Tower 42 you can see in this photo. It seems like a great idea at the time and I almost always ends up regretting my initial enthusiasm on the day. My all-time favourite activity is the annual Hiscox Christmas carol singing event. It combines my two favourite things – Christmas and karaoke.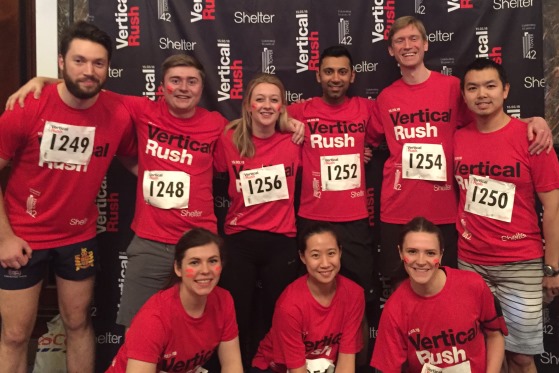 ---
Last year, I completed my first ever triathlon. It was an incredibly proud moment for me. I'm not a naturally sporty person, so getting my fitness levels to a point where I felt comfortable participating was a huge struggle. Taking time to focus on my physical health has become a really important part of my weekly routine and helping me focus. I'm now a regular at Hiscox's boot camp gym sessions.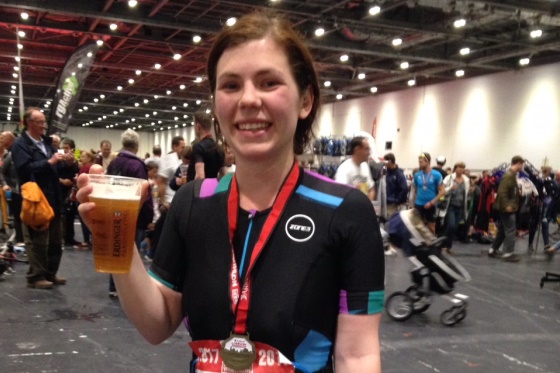 ---
Early in my career, someone told me there were more men named John on the boards of FTSE 100 companies than there were women. This fact really stuck with me. I'm very proud to be entering the industry at a point where diversity and inclusion initiatives are getting more and more traction. I've been lucky to work with a lot of successful women at Hiscox. We have a strong internal network and mentoring scheme which has introduced me to a lot of female role models. There's still a long way to go but I look forward to doing whatever I can to help with this progress.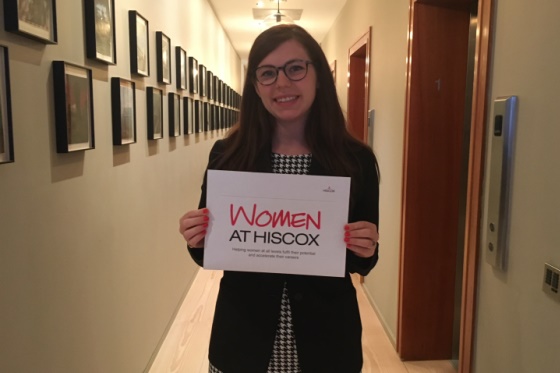 ---