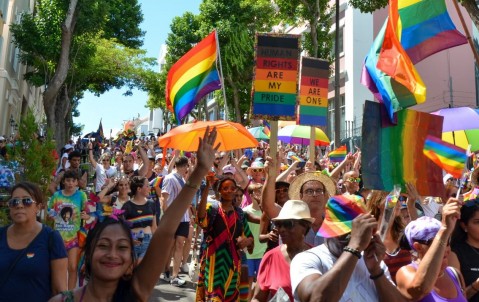 Celebrating Bermuda Pride
On the 31st August 2019, a group of our Hiscox Re & ILS colleagues celebrated Bermuda's first ever pride parade.
Our Bermuda team decorated the office, created some amazing rainbow donuts and took part in the parade wearing 'Hugs from Hiscox' T-shirts. Celebrations continued at Victoria Park where supporters enjoyed live entertainment, yoga sessions and delicious food and beverages throughout the day.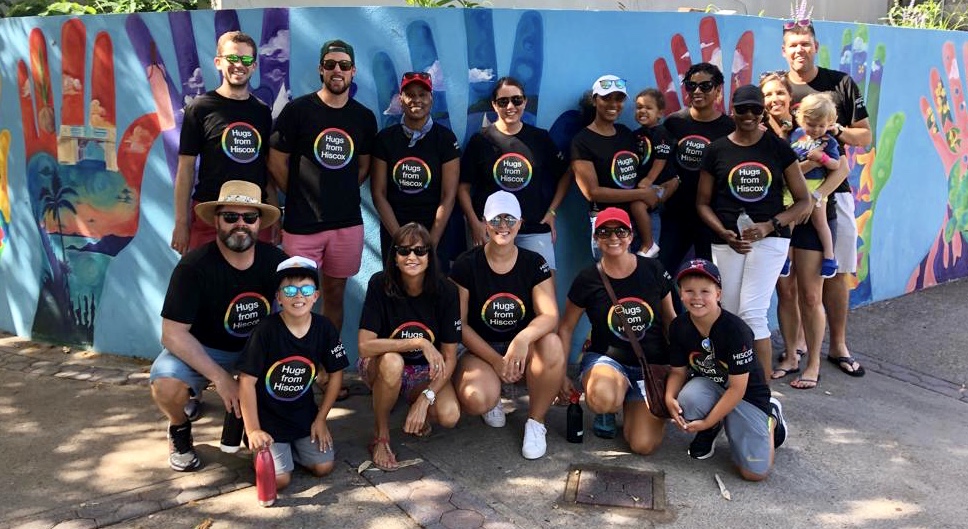 Hiscox Re & ILS Bermuda colleagues gather together for photo to celebrate Bermuda Pride.
You may notice the Bermuda pride logo has two extra stripes.  In 2017, Philadelphia added black and brown to represent inclusion of people of colour in the LGBTQI+ community which Bermuda adopted too.
Find out more about Bermuda Pride here.​