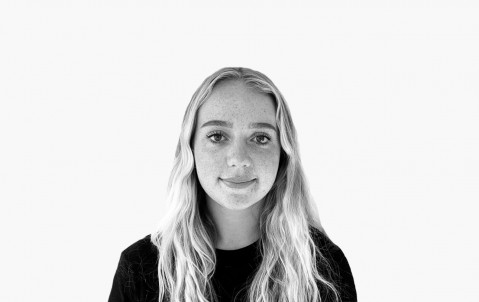 My first 100 days as a Hiscox graduate
26th January 2021
Natalie Green, Underwriting Graduate at Hiscox Re & ILS, shares what she's discovered during her first 100 days on the Hiscox Graduate Programme. 
A role for everyone
Before I joined Hiscox, the only job I knew anything about was underwriting. So, I was immediately surprised by the diversity of the roles on offer and how closely these different teams work together to achieve a common goal. On any given day, I can work with catastrophe modellers, actuaries, operations and even claims experts.  All of these roles require different skills; some tend to rely more on maths and science, where others on communication and negotiation skills. What was clear to me from day one is this is a place everyone can thrive and you have the opportunity to pursue the things you're passionate about.
Work hard and have fun
I have to admit, I was a bit concerned about joining a graduate programme remotely in the middle of a pandemic. I thought I would miss out on the social and informal aspects of work which are so important for building connections with colleagues. I shouldn't have been so worried! From day one, I was invited to take part in a bunch of fun activities including a weekly Friday quiz, team poker nights, fortnightly catch ups with randomised team members and even a 'plank o'clock' competition where we get together virtually 3 times a week to improve our fitness. Hiscox Re & ILS is full of personality and everyone is keen to spend social time with their work colleagues. 
Opportunities to give back
To help me build connections across the business, I set myself a goal to get involved in a group outside of my business unit as soon as I could. I was very pleased to discover there is much enthusiasm for young employees to be involved in staff networks. There is even a specific group focused on community charity (a personal passion of mine). I am proud to say I am now a volunteering manager on the Hiscox Gives Committee which means I organise volunteering away days that help raise funds for our chosen charities. I will also be contributing to the communications activities such as advertising internal events and creating educational emails to send to UK staff. It's quite daunting as I haven't been involved in this type of work before, but I see it as an opportunity to learn about how charities work as well as growing and developing communication and relationship skills.
My favourite moment
There have been many standout moments in my first 100 days, but my favourite was being awarded the Hiscox Re & ILS team values award. The team values award is an informal peer-to-peer recognition that is passed on fortnightly to a staff member who is living the Hiscox values. I was given the award due to my proactive approach to integrate myself into the team and throwing myself into as many learning opportunities as I could. The many meetings, trainings and virtual coffee catch-ups I have been involved with has been a useful way to see modelling programs and research projects in action, experience a variety of working styles, and learn the insurance jargon (at the start, everything sounds very alien). Although this is an informal award, I was thrilled that my enthusiasm for learning was recognised.
Don't just be present – actively learn!
While it's fantastic that I have had many opportunities to learn in my first three months, it was important for me to remember to value my own and others' time. When attending virtual meetings, events and webinars, I always make a point of staying fully engaged, turning on my computer camera on and coming prepared with thoughtful questions. Not only do I gain a lot more from the experience, I hope that my colleagues recognise that I appreciate their time and sharing their own experiences with me. 
Learn more about careers at Hiscox Re & ILS here. 
Find out more about the Hiscox Graduate Programme here.